CHEMICALS FOR PERTH POOLS
Why does your pool need chemicals?
All pools require chemicals to keep your pool water clean, crystal clear and to maintain safe, healthy water levels. We call this water balance. Without the chemicals, your pool will eventually become risky to swim in and start breeding algae and all sorts of bacteria. This is one reason a pool may turn green. 
When your pool water is balanced, this means that the water has pH level between 7.4 and 7.6. 
There are 3 main ingredients required to keep this balance. They are pH balance, alkalinity levels and calcium hardness. 
pH alone is unstable. Rainwater, swimmers and just about anything that enters your pool can affect the pH levels. When it is low, it means the water is acidic, and when it is high, it means that the water is alkaline. (As an idea on how this works, our tears are pH neutral. If they had a low pH, it would burn when we cry, and if it had a high pH, it would dry our eyes out). 
Chemicals that help maintain this balance include an alkalinity increaser. And it's always a good idea to test your pool water regularly so you can keep on top of this. 
The ideal calcium hardness level is between 100ppm to 150ppm. Without calcium, your pool water will start to eat away at the plaster on your pool walls and anywhere else the water can get it. Adding calcium to your pool water will help protect the walls and your pool equipment in the long run. But be careful not to put too much in, this will cause scaling and other issues (think of when you have to descale your coffee machine).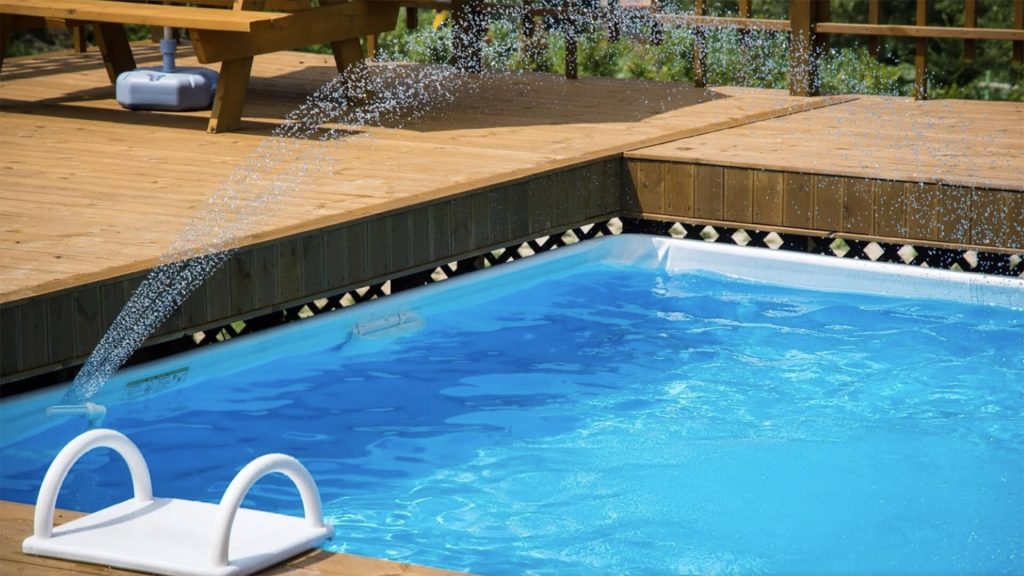 What chemicals does my pool need?
Different types of pools require different chemicals so it's always good to keep the basics on hand for regular maintenance. Here is a shortlist of the main pool chemicals you may need and what they do.
Sanitiser – you should keep your pool water sanitised and disinfected and there should be a constant level of chlorine in your pool at all times. If you have a spa, bromine works better in hot water and is more pH stable.
Oxidiser – this is also known as a secondary sanitiser and can be used every few weeks to kill off algae and bacteria.
Water balancer – to keep your water in balance, you should test your pool water at least once a week to check chlorine and water pH levels. You should also test alkalinity levels every few weeks and calcium levels every month.
It's also a good idea to keep a water pH testing kit and spare test strips on hand so that you can keep an eye on your pool water levels, and it's suggested to always have chlorine tablets and an oxidiser (or pool shock) on hand. The chlorine will sanitise the pool, where the pool shock will breakdown the sanitised particles. 
With a long list of different pool chemicals and testers, levels and the rest, it can be easy to get lost in everything that needs to be on hand and do. Don't fret, this is where we can help, when we service your pool or spa for your home or rental property, we can assist you to keep on top of your pool chemical needs and break it down into small steps so it's nice and simple.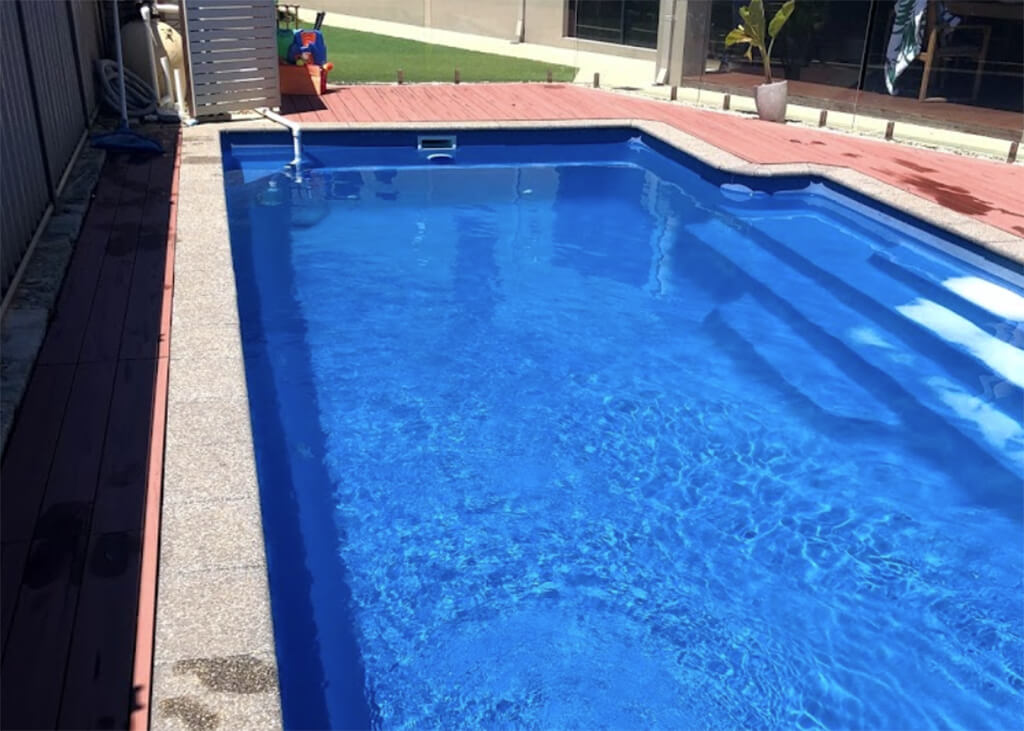 When we do our pool servicing and when we fix green pools, we can supply the chemicals needed to complete these tasks. The cost of this is additional to your pool cleaning/maintenance service fee and will be quoted at the time of your booking. If you have pool chemicals on hand, we are more than happy to use these instead of supplying them to you. 
Payments – We accept cash, card and Zip Pay payments.
Gabriele and Bianca are the two best pool cleaners in Perth bar none. We've had them now for over 3 years and they continue to provide the best quality service we've ever known as pool owners.
Awesome pool business with extensive knowledge and really willing to help educate their customers about pool maintenance. Highly recommend!
I have used Poolcleaningperth a number of times to solve many of my pool problems. Gabriele, the head pool technician always has the best solution for my pool needs as he has many years experience in the pool industry at both at domestic and commercial level with a background in plumbing. Highly recommend using the services of Poolcleaningperth for absolutely anything your pool needs.
Prompt reliable service. Gabe and Team always delivers an amazing service with a smile!
Our pool is always cleaned and maintained to a high standard every visit. No request is too much effort and they are always happy to help out and offer advice. I highly recommend their services.
Gabrielle has come and cleaned my pool for the past year. It's always sparkling when he leaves. Happily recommend to anyone needing a clean pool.
Not quite what you were looking for?
WE OFFER A WIDE RANGE OF PROFESSIONAL POOL MAINTENANCE SERVICES